Days 27 & 28 – The Finish Line
We did it! We caught a wave every day in the month of February to help raise awareness and funds for Chris O'Brien Lifehouse. It's been a great experience jumping into the ocean and sharing our journey in the name of this wonderful cause. We're incredibly grateful for everyone's support and look forward to doing it all again in 2022. Thanks for following our journey!


TEAM TAV
Day 26 – Yeah the Boys
We hit the beach with our fav little groms this afternoon. Looking forward to some fun, clean waves over the weekend.

TEAM TAV
Day 25 – Afternoon Delight
We were treated to glassy conditions at long last. A passing storm from the west kept the wind at bay just long enough for us to get our daily surf in. The boys aren't keen on the fading swell but I'm looking forward to some single fin action tomorrow. 
TEAM TAV
Day 24 – Hump Day
The east swell is slowly simmering down. It looks like we'll see a return to those small summery conditions and maybe a little sunshine by the weekend. We can't believe SurFebruary is coming to an end in a matter of days. It's been great catching a wave a day! We're definitely feeling fit and happy as a result.

TEAM TAV
Day 23 – Southerly Buster
There was no hiding from the strong on shores, even at the Alley. Looks like we'll be battling the wind until the end of SurFebruary!

TEAM TAV
Day 22 – The Home Stretch
Kicked off our final week of SurFebruary with some big sets. We've got our fingers crossed for some more donations so we can reach $3K by the end of the month! 

TEAM TAV
Day 21 – Early Bird Gets the Waves
This morning's sunrise was a beauty! Gav got first prize for heading down to Greenhills early and making the most of the morning. He caught wave after wave after wave and they looked FUN.

TEAM TAV
Day 20 – How's the Serenity?
We enjoyed a rare summer's day at an uncrowded Boat Harbour. Ventured down to track 1 and caught some micro waves. There was a huge pod of dolphins playing close to shore and not a blue bottle in sight! Doesn't get much better than that! 
TEAM TAV
Day 19 – FRIYAY
Big easterly swell = swarms of blue bottles floating in the water and wrapping around our limbs. Looking at the forecast for the next four days it seems these guys are here to stay. We're not letting it get in the way of raising money for this amazing cause and we're setting our sights on reaching $3K or more. Let's go!

TEAM TAV
Day 18 – Winds of Change
Do you hear that? Sounds like the junky wind and rain has finally bid us farewell (for now). Fingers crossed for a fun arvo session tomorrow. There was no hiding from the poor conditions today but we still got our daily surf in.

TEAM TAV
Day 17 – Copy and Paste
Conditions were much the same as yesterday but lucky for us the wind is forecast to die down by Friday. It took 17 days but we finally got stung by those pesky blue bottles!  

TEAM TAV
Day 16 – So Fresh and So Clean, Clean
The swell backed off a touch, winds were still fresh from the south but the wave faces were clean and fun. We can't believe we've received $340 in donations in the last 48 hours. You guys are dead set legends! 
TEAM TAV
Day 15 – White Cap City
4-5ft swell and 43km/h wind gusts made for a rough time. Today's surf left much to be desired but there's still 13 days left of SurFebruary and we're not done yet! 
TEAM TAV
Day 14 – ILY
We've got a few reasons to celebrate today. It's Valentine's Day, we caught some fun ones in the glorious sunshine and most importantly.... we cracked $2K in donations this weekend! How good! I guess with two weeks to go until the end of SurFebruary it only makes sense to raise the bar and fundraise as much as we possibly can for this incredible cause.
TEAM TAV
Days 12 & 13 – Dark and Stormy
There was a bit of energy in the water yesterday and today. Gav and Matt got a few at Greenhills while Dave and I had a couple of quick surfs at Corrimal Beach. 
TEAM TAV
Day 11 – Star Power
Our favourite bank was busy but the waves were fun. We're happy to receive a generous donation from the one and only Shannon Noll (lol). According to a mutual friend he "loves a good cause ayyy" – onya mate. 
TEAM TAV
Day 10 – I'm Blue Da Ba Dee Da Ba Di
Another sunny tag team mission at Greenhills with you guessed it – blue bottles!

TEAM TAV

Day 9 – Eat, Sleep, Surf, Repeat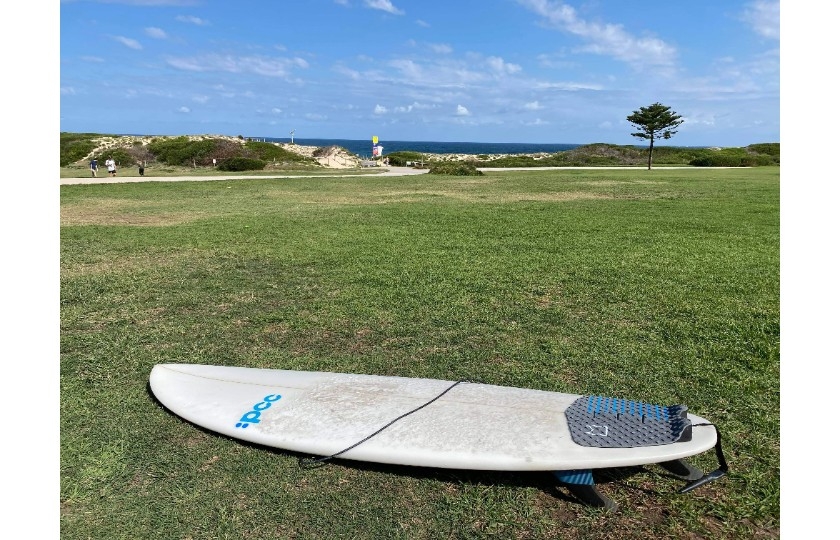 We're well into the swing of week 2 and although surf conditions have been hit and miss, we're happy to see our fundraising total grow. As an added bonus all this extra exercise is definitely doing our bodies and minds some good! 

TEAM TAV
Day 8 – Chop Suey!
Moderate onshores made for sub-par, choppy conditions but the lads got out there and gave it a crack. No blue bottle stings yet!

TEAM TAV
Day 7 – Easy Like Sunday Morning
Gorgeous summery conditions today albeit full, slow and crowded!

TEAM TAV
Day 6 – Hey Hey It's 1K
The boys caught some waves under dreary grey skies. According to our Instagram feed we missed an epic sunrise, d'oh! In other news, we hit the $1K mark in donations and we're stoked! Grateful to everyone who's donated and helped us get to the halfway mark already. A big thank you to our supporters!

TEAM TAV
Day 5 – TGIF
Cooled off at Boat Harbour and caught some baby waves with Eddie and Corbin. Perfect way to end the working week!
TEAM TAV
Day 4 – Smashed Avo
The fellas raced down to Greenhills this arvo and scored a fun shorey to themselves. Rumour has it Matt got clapped. If you know, you know.
TEAM TAV
Day 3 – Wet N Wild
Another one in the bag. The boys showing some dedication by hitting the lumpy onshore surf after work. Great job team!
TEAM TAV  
Day 2 – Tough Areas
Conditions were less than ideal but the boys got it done! The forecast for the rest of the week is looking interesting.
TEAM TAV
Day 1 – Blue Bottle Dodging
Did a fun tag team mission at Greenhills. Matt scored some nice conditions around 4pm while Gav, Dave and I had a good ol shorey bash a little later. The north-easterly winds have blown plenty of stingers into Bate Bay but we managed to come out unscathed!
TEAM TAV
The WHY behind our SurFebruary campaign
In the past year alone our loved ones have been rocked by cancer. It's a disease that doesn't discriminate and can affect any one of us regardless of race, gender, religion, sexuality, or social status. While the race continues to find a cure, there are ways we can ensure treatment and care is accessible to those who need it here and now. By donating to Team Tav you're helping Chris O'Brien Lifehouse to improve the quality of life of cancer patients, carers and their families by advancing the understanding, diagnosis, treatment, cure and prevention of the disease. That awesome feeling you get after a good surf or a dip in the ocean? It's almost as rewarding as donating to this worthy cause! Thanks to SurFebruary we can now combine the two – so why not hit that donate button and join us for a wave!
TEAM TAV  
Help us make a difference!
We're Team Tav and we'll be catching a wave every day during the month of February to raise money for Chris O'Brien Lifehouse. 100% of the money we raise will go toward funding cancer research, clinical trials, treatment and care for patients and their families. We're doing this for our family and friends who are battling cancer or have been affected by it. We aim to raise $2000 and would be stoked if you could help us reach our goal!
TEAM TAV
Thank you to our Sponsors
Hegs
Dave Robson
Dave Robson
Cattles
Ziems's
Bec Robson
Jennifer Rose
Warren & Lurline Rose
Sense Projects
Amber & Andrew O'meara
Stokess
Robyn & Barry Gilbert
Tracey Bolin
Mick Green
Michael Fattore
Lisa Millott
Eddie + Corbin
Sas Quatch
Annette Fisher
Catherine Mitchell
Brent & Loz Rose
Emmanuel Tan
Stacey Rawlings
Jovita Tan
Shannon Noll
Christine Perry
Noeleen Bradley
Richard Trinder
Kate E
Kaz White
Max And Madi
Luke
Ljw
James Bennett
We're The Millers
Lisa
Sarah Daines
Shae Baxman
Chelsea
Anonymous
Dave T
Anonymous
James Gutierrez
Cheryl Pope
Lynne Stockwell
Mel
Daniel Sinozic
James Galopoulos
Anonymous
Nenita Tan
Marian Agbinya
Shell Wilcomes
Bwb Contracting
Bwb Contracting
Nick
Mama
Mama
Laura & Eva